Here you will find links to all online learning resources and opportunities. We will continually update this page with new websites and ideas for you and your children. Check back regularly!

SeeSaw
Recently, we have subscribed to SeeSaw which is an online platform for student engagement. Teachers can empower students to create, reflect, share, and collaborate using photos, videos, drawings, text, PDFs, and links. Families can join in too! Each class, child and family have been provided with a QR code.
If you have not already downloaded the app, please visit -
Rising Stars
Since March, pupils have been assigned interactive eBook's with an accompanying quiz and audio. This is a wonderful resource so please ensure that your child is reading at least once a week! Each child has been provided with login details. Here is the link to login -
Accelerated Reader
In KS2, pupils are provided reading books based on their age, needs and interests. They then take computerised quizzes and earn points as they progress. Each child has been provided with login details. If your child has read any books at home and would like to check if they can complete a quiz then please visit -
https://ukhosted71.renlearn.co.uk/2250272/
Oxford Owl
This is a website that allows access to free books along with other resources such as phonics games, maths. The login details are: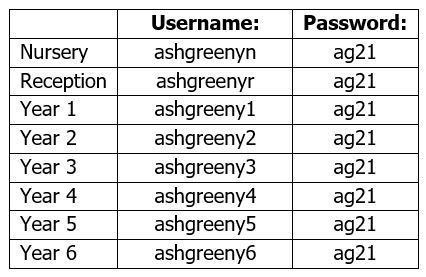 Rocksteady
Rocksteady is providing a private Youtube link for all our pupils for weekly Music sessions. They are streamed live on Fridays but are available through the week.