CORONAVIRUS - IMPORTANT INFORMATION
School Closures Update: 19/05/20
Good evening, Ash Green.
You will recall that I wrote to you all individually last week with the news that Government had asked schools to plan for a potential re-opening of phased year groups in schools from the start of June. This would be dependent on 5 Tests being met according to the Government. Of course, schools began the process of planning for this eventuality but there were grave concerns amongst school leaders and staff, teaching unions and you- as parents- that this was too much too soon: I shared my personal concerns around this as well as explaining that school would be a very different place should it re-open within the conditions that would have to be in place.
When we phoned parents of children in the identified year groups, the overwhelming majority were very concerned and less than 25% said it would be their intention to send their children even if the 5 Tests had been met and schools were to re-open. It is clear that the 5 Tests have not been met, and today Calderdale Local Authority has advised schools NOT to open more widely yet. This is a decision based on the safety of pupils, families and staff, and one that I and our Governing body welcome. We will support this decision and Ash Green will NOT be opening to any of the wider year groups of Nursery, Reception, Year 1 and Year 6.
We will still continue to provide care for two priority groups as the Government had originally asked us to do: children of key workers and those children classed as vulnerable. If you are a Key Worker and you need the care for your children, then please phone us at school 01422 244613. School staff are phoning parents of children who fit the 'vulnerable' criteria to reiterate the offer.
Thank you for your incredible support. The staff and I will continue to give everything to support our children's learning and welfare whilst keeping the community safe. Take care, Mr Sheppard
Letter from Calderdale's Director of Children's Services- Julie Jenkins
Free School Meals Meal Voucher Update- 04.05.2020
We have ordered a voucher for ALL our children entitled to benefits based free school meals (FSM). These children are entitled to a £15.00 voucher per week whilst schools are part of the national in lockdown due to coronavirus.
The vouchers that school have ordered, for all children on FSM from the beginning of this crisis, are currently at 4 weeks. Therefore a child should have received a total amount of £60.00 in vouchers up to the end of April. We know that virtually all children have received this amount now.
We have raised an order for another 3 weeks' worth of vouchers in May starting from this week. But this has not been released from Edenred as yet. Please note that the government will not cover another holiday so no vouchers will be given for the Spring Bank week.
The Edenred system is struggling to cope with the amount of people now using it and schools are in the same position as our families trying to access information, raise orders and redeem vouchers. Our admin are accessing the website from home out of working hours to ensure we get vouchers to our families and are doing all we can. At 7am this morning admin resent ecodes for vouchers to all the families that are still showing on the system as not yet redeemed.
If you think that your child may be entitled to FSM but have not yet applied please contact the Benefits Unit.
We thank all our families for your continued patience with this system and please rest assured we will continue to do all we can.
Let's Keep Moving!
Active Calderdale is working hard to encourage and support North Halifax residents to be active, stay strong and support the NHS. Visit their website for ideas and motivation!
Safeguarding policy update
Our Safeguarding policy has now been updated with a COVID-19 addendum. You can find the policy here.

Emergency Plans - updated 30.03.20
Ash Green will continue to provide care provision for the children of key workers, and those deemed most vulnerable, for the duration of the 'school closure' period. This will include care through the weeks of 6th and 13th April, the scheduled Easter break. If your child, like the great majority, is not at school during the school closure period then you can always phone 01422 244613 (Option 1 for Lower Site) where calls will be answered from 7:45-3:30 but messages can also be left outside these hours. If you have any safeguarding concerns then Mr Sheppard (head@ashgreen.calderdale.sch.uk) , Mr Monaghan (hugh.monaghan@ashgreen.calderdale.sch.uk) or Mrs Hick (ahick@ashgreen.calderdale.sch.uk) our Designated safeguarding Leads will always be on site between the hours specified.
It is our intention to provide this care and service for the duration of this very difficult time for everyone. In the unlikely/emergency event that Ash Green had to close its provision at the Lower Site, we would provide it at the Upper Site: 01422 244613 (Option 2 for the Upper Site). In the extremely unlikely/emergency event that provision could not take place at Ash Green then we would arrange care at Whitehill MAT or Moorside Community Primary Schools. We would also send our school staff to those settings if our children had to be cared for there and would provide details of the host school's senior leaders and Designated Safeguarding Leads. In the unlikely/emergency event that Whitehill MAT (Whitehill and Wainstalls) or Moorside Community Primary Schools had to close then we would support care for their key worker/vulnerable pupils by hosting care provision which would be supported by their staff.
Preliminary planning for this emergency planning has already taken place and is therefore in hand for this unlikely situation. Risk assessments are already in place and that all required protocols in place including:
Maximum number of pupils that can safely be accommodated to ensure safe social distancing

Routine daily H&S checks

Pupil: adult ratios

Consistent transition and induction arrangements for pupils

Catering provision
Emergency Care Provision
We are living in unprecedented times where the whole country's health is currently at great risk.
Please work with us to ensure that we keep our children, their families, our staff members and the wider community healthy and safe. If you or your family are already self-isolating you need to respect the 14 day period.
Government guidance issued overnight has said: If there is a parent at home who works in a profession listed below then you can take up a childcare place IF NEEDED. I must reinforce this will be childcare NOT regular school education.
Health and social care

Education and childcare

Key public services

Local and national government

Food and other necessary goods

Public safety and national security

Transport

Utilities, communication and financial services
If you NEED this place then phone school on 01422 244613 – option 1. Please advise if you NEED breakfast and/or after school care.
Can you also inform her if your child usually brings a packed lunch.
However, please bear in mind that government guidance remains that WHERE POSSIBLE children remain safely at home and that social distancing is the policy we should all be following.
Thank you for your co-operation and keep safe.
What is self-isolation?
The government's current advice is that if anyone develops symptoms, everyone they live with must self-isolate. If you are at all unsure what self-isolation means for you, your child and your family, please watch the short video below.
This is an extremely difficult situation for us all and we will continue to make decisions in the best interests of our children and our school community. Thank you for your ongoing support.
WELCOME
Welcome to our web site which we hope you find both useful and interesting. The information contained within it is constantly updated so please visit us again.
At Ash Green Community Primary School we are here to serve our pupils, their families and the community. We make our school a centre of learning excellence for all. There is driving determination to ensure that pupils and adults in the school reach their full potential.
Children get one chance with their education and at Ash Green we want this to be the best. This is why we offer childcare facilities every morning and evening, an on-site Children's Centre, and Family Support Services that have been recognised nationally and evening activities for youngsters in Mixenden. Ofsted (November 2018) rightly identified, 'the school is at the heart of the community.'
Ash Green regularly models outstanding practice in teaching and learning and between 2013 and 2018, we were honoured to be named a National Support School. I was also privileged to be named a National Leader of Education. We are now part of a new Teaching School Alliance led by Trinity Academy and we are proud of the work we do helping to support schools in Calderdale and beyond.
Our most recent Ofsted inspection (November 2018) confirms that Ash Green is a GOOD school. There are so many positives in the report and our wonderful children attract huge praise: 'Pupils thrive at Ash Green. [They] enjoy their learning, display positive attitudes and value their education.'
You can contact me to arrange a visit, leave a comment on the website, or register your views of the school through 'Parent View' - a part of Ofsted's website. You can view Ofsted's School inspections: a guide for parents by clicking on the 'About Us' menu and the Ofsted link. You can access and download our prospectus, admissions information and all of the school's curriculum policies and schemes of work via the 'About Us' menu at the top of the page.
We very much want you to feel a part of our school community.
Mungo Sheppard
Head Teacher
Latest School Term Dates Events
School Re-opens

02

Jun

2020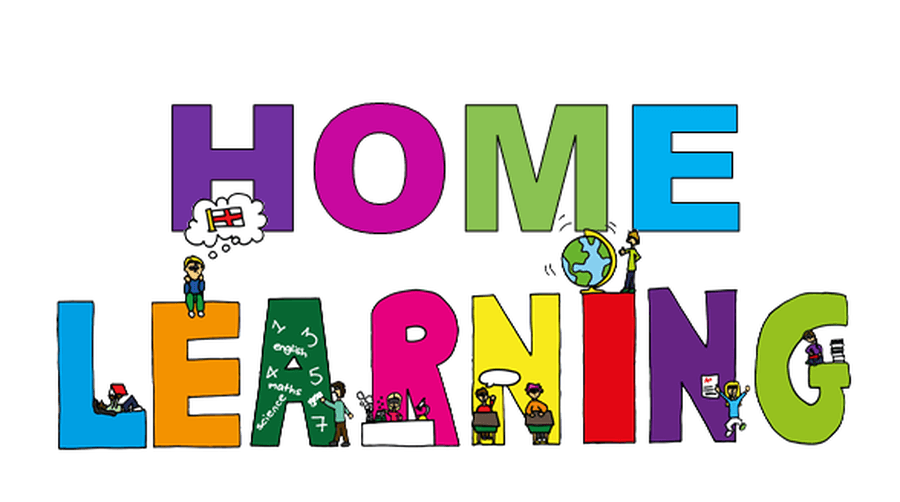 EXCITING LEARNING UPDATE!!
Our fantastic new online learning resources are live on the school website today. Head to the heading, 'Pupil Resources' Then head to your child's year group where you will find a list of 'Challenges' for this term. These are fun things to complete at home linked to 'topic subjects', some are online clips to watch and some are things to make and do! You will also find Weekly Activities in Maths, Reading and Writing. Please remember that you can access Maths and Writing activities from other year groups if your child finds the learning too easy or too tough. Clearly, there will be some teething problems today but have a play around, looking at the activities on offer. If you can't yet access the Rising Stars Reading then encourage your child to keep reading and using Accelerated Reader to quiz whilst we work with Rising Stars to get titles assigned to children. We feel Rising Stars is now up and running and if a 'Centre ID' is asked for that is 501433. For the Maths questions, encourage children to have a go and record their work on paper or the exercise books sent home in March. Happy learning, we will stay in touch to support.
The staff at Ash Green are really missing the pupils! We hope that you are all keeping safe and well during these unprecedented times.
Here is a little message from us to you!
School Closures Message from Mr Sheppard - 20.03.20

After the most difficult week of my career and I would imagine anyone who works in schools, I would just like to thank all of the staff at Ash Green Community Primary School. They have done an incredible job in horrendous circumstances, putting our wonderful school community first as always. I would like to thank the parents for your overwhelming support and messages, our staff could not carry on without your backing. Finally, I would like to pay tribute to our amazing children. Goodness knows what is going through their young minds at the moment, but their positivity and resilience is inspiring to us all. We are so sorry that our school is having to close its gates for so many, but this is in the interest of the health and welfare of our school community. We will do our very best to continue providing care and education for ALL of our children, for as long as we have to operate in such a different way. Rest assured, we will continue to communicate through our app, our website and by email. Take care everyone and stay well. Love and best wishes - Mr Sheppard.